savor the bounty of nature
to your heart's content
Meals are buffet at our sister hotel, Toyakohantei.
You can enjoy a meal with a superb view of Lake Toya.
※We may not be able to accept orders depending on the availability of the Kohantei dining hall.
We appreciate your understanding in advance.
Meal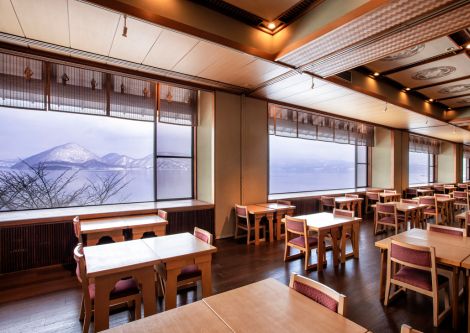 Dinner is a buffet with the motif of "field," "sea," "mountain," and "lake" surrounding Toya "Kohan-tei"!
Breakfast is a lakeside restaurant inspired by the world and Japan's lakes and mountains.
We have about 40 ~ 50 kinds of dishes prepared by our head chef and free soft drinks.

※There are times when contents may change due to stock availability of item(s).
※Smoking is prohibited throughout the restaurant.
※The photograph saves as an image.

This is an image picture.
The contents may change depending on the day's stocks.